Manage & control your game servers
CFTools and it's various products make your server admin life easier!
Full lifecycle management
Manage your entire environment with the CFTools software stack.
Easy and fast
Our tools save you valuable time in day to day admin operations.
Configuration
Our tools require minimal configuration and are easy to set up!
---
Ωmega RCon administration tool
Cloud powered
Always online. Connected 24/7 for you to take control over your server.
Easy to use
With our easy to use interface and procedures you are back in control!
No limits
From single admin & server setup to large communities. You will never loose anything out of sight.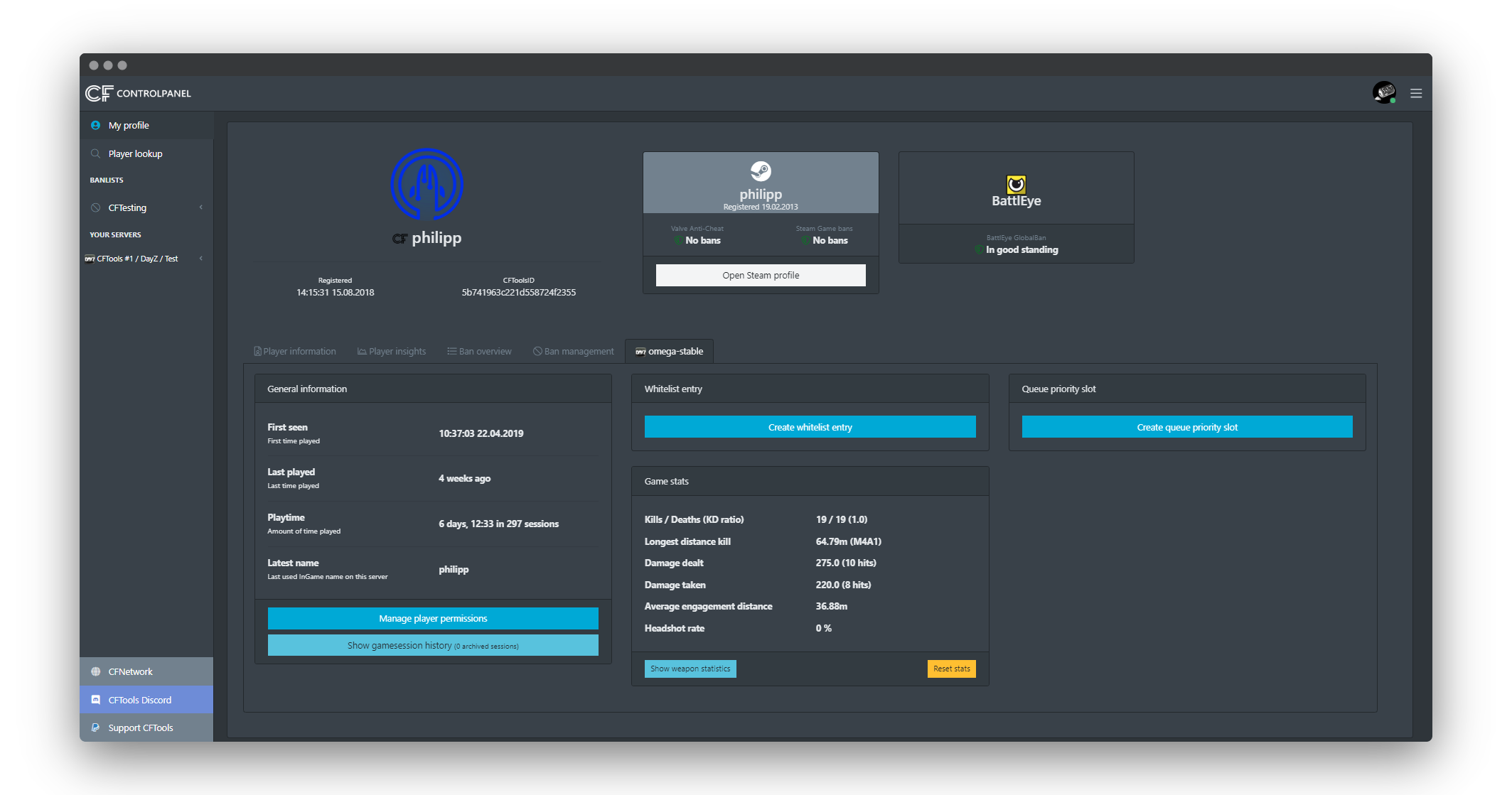 ---
Not enough?
Powerful API
Deeply integrated our products into your systems and workflows with our powerful CFAPI.
Web interfaces
Access all your systems on-the-go via our webinterfaces.
Notifications & Alerts
Receive notifications and alerts across various platforms: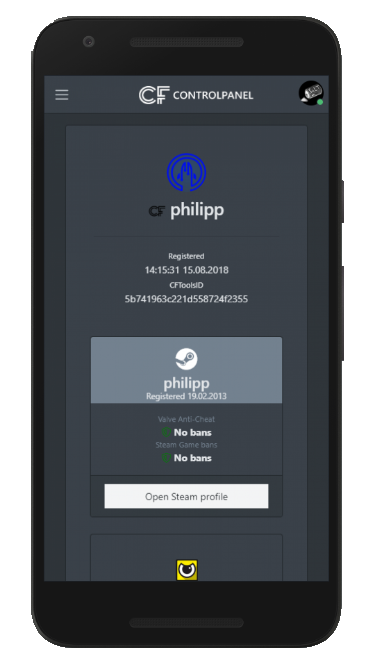 Secure data
All your data is encrypted and stored on secure servers.
Privacy
We do not harvest any user data and are fully compliant with GDPR.
Reliability
Ωmega is one of the most reliable RCon systems.
---
...and even more
Frequent updates
We become better every month. We love our products and enhance as much as possible.
Active community
Our community grows day by day. Visit us and check how it is to be a part of our family.
Cloud powered
All our systems are hosted in the Cloud with redundancy built in. Enjoy our flawless service.
Technical support
We care about reliability. If you have any questions - do not hesitate to contact us.